PA Luak ngay Dai pheim

24/7 Coverage accident worldwide

Maximum Coverage for Medical Expenses up to 100,000 Baht in case of accident per case of accident*

Daily compensation benefit of up to 1,000 Baht in case of hospitalization**
Introduction of Insurance
Insurable Age
​5 – 70 years (Plan 1 – 5 and 8 – 12)​
16 – 70 years (Plan 6 – 7 and 13 – 14)​
Minimum Sum Assured
Select 14 Coverage Plan
Mode of Premium Payment
Annually
Rider Attachment
Not Allowed
Health Checkup
Health questions required without medical checkup
Tax Deduction
Enjoy the tax benefit at the end of the year with eligible amount for tax deduction partially
Coverage and Benefit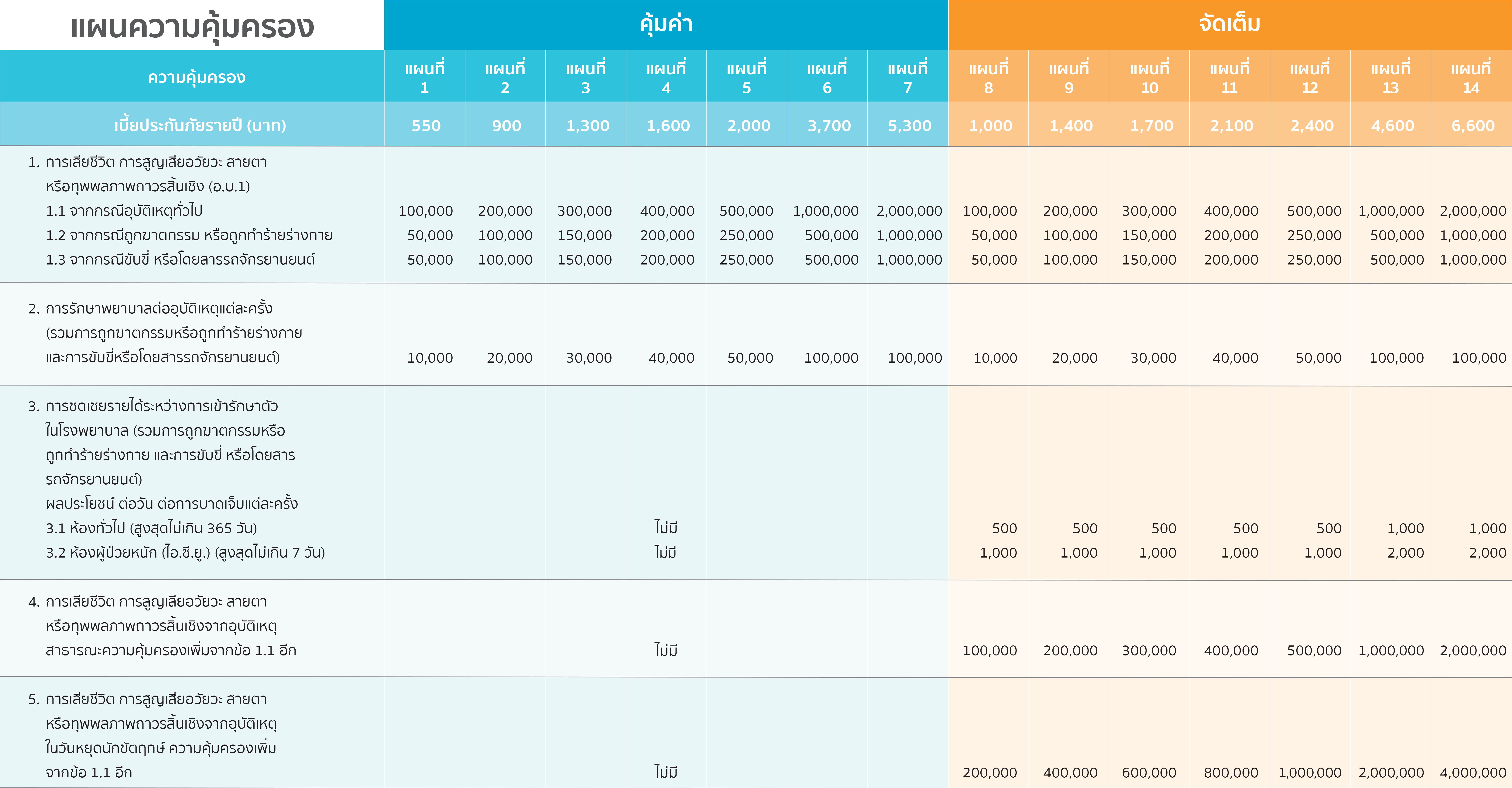 Remark :
*For Plan 6-7 and 13-14
**For Plan 13-14, Coverage for patient standard room
- Underwriting is subject to the Company's terms and conditions.
- Health check up and health declaration might be the factor of underwriting process if necessary.
- Benefits and coverage are subject to the health insurance policy's terms and conditions.
- Tax Deduction according to the rules prescribed by the Revenue Department
- This is only basic information. An insured should read aware of coverage condition, benefits, and exclusions of an insurance policy.
Interested in purchasing insurance product ?
Check premiums or compare with our other insurance
Other recommended products